Legionella Testing & Treatment
Give Your Water System a Clean Bill of Health
Legionella in Your Building Water System
Per Guidelines from the U.S. Centers for Disease Control and Prevention (CDC), facilities are at risk for Legionella growth and exposure if they contain:
Central Domestic Hot Water Systems
Cooling Towers
Decorative Fountains
Showers
Hot Tubs
Humidifiers, misters, atomizers, or air washers
Tenants over the age of 65 or tenants with compromised immune systems
If your facility contains one or more of the above characteristics outlined by the CDC, a Water Management Program (WMP) is the recommended next step. Your WMP should comply with ANSI/ASHRAE 188-2018 Standard for Mitigating Risk of Legionellosis in Building Water Systems.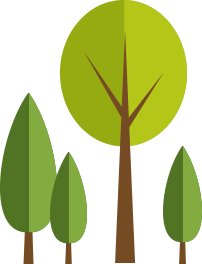 Don't Wait for an Outbreak
Legionella infections can cost millions of dollars in remediation and lawsuits; plus, negative media attention and reduced confidence from your employees and the public. Mitigate the risk of Legionella in your facility with an Earthwise Water Management Program compliant with ANSI/ASHRAE 188-2018 Standards.
Earthwise writes custom water management programs to suit your individual needs in:
Hospitals and Critical Care Facilities
Senior Living and Nursing Facilities
Commercial Buildings
Manufacturing
Data Centers
High-Rise Apartment Complexes
With an Earthwise WMP, you receive consultation in Legionella management from one of our specialists. Our Legionella experts are Certified Water Technologists accredited by the Association of Water Technologists (AWT) and members of the American Society of Heating, Refrigerating and Air Conditioning Engineers (ASHRAE), helping set the standard for risk management of Legionellosis in building water systems.
Our Legionella Specialists will provide:
A Full Building Profile containing water system flow diagram and identification of building hazards
Development of customized control measures to mitigate identified risks in the facility
Verification and validation procedures to ensure control measures are effective
Ongoing program management and consultation to ensure program success
Attendance at all necessary meetings to provide consultation and interpretation of incidents
Legionella culture testing utilizing independent third-party CDC-ELITE Certified Laboratories
Assistance with interpretation of local/state/federal regulations and communication with regulators
Custom solutions for mitigation techniques including

Secondary disinfection strategies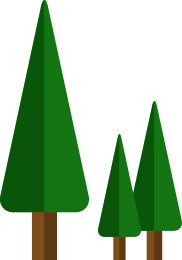 Emergency Response
Legionella specialists will arrive on-site within 24 hours of request of remediation response to a positive Legionella result or a Legionella infection in the facility.
Mitigate Your Legionella Risk