History
It's Water Under the Bridge - The Earthwise Environmental Story
Robert S. Miller, the current president and sole owner, founded Earthwise Environmental, Inc. in 1995. His mission was to provide more environmentally friendly methods of treating water.
For more than 20 years now, Earthwise has been changing the focus of water treatment technologies to reduce costs, conserve water and eliminate hazardous chemistries. We are a market leader on two fronts: We work closely with manufacturers in the evaluation of new technologies; and we are a leader in the development of more sustainable custom solutions for industry, commercial properties and healthcare facilities.
Recognition
Earthwise Environmental made Environmental Design + Construction magazine's list of "Top 2009 Green Products" for innovation in water and energy savings. We are also recognized on the Phoenix Sky Harbor International Airport website for our development of a water system that reduced water consumption by over 57% at its air cargo facilities!
A Message from Our President, Robert S. Miller, CWT
"Green and Sustainable"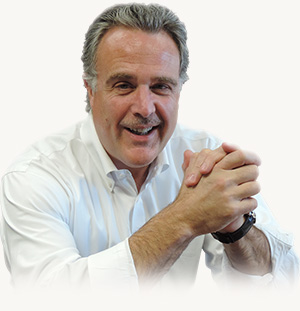 Since its inception and still common practice today, the water treatment industry sells hazardous chemicals with little regard for how much water is used or where the chemistry ends up. After working for large chemical companies for 14 years and seeing that their only solution was more chemistry, I figured there must be a better way, an easier way, that used less water and fewer hazardous chemicals — and I started to develop the Earthwise way.
It's hard to imagine today, but back in 1995 when I started Earthwise Environmental, there was no such thing as "green" in the water treatment industry. No one talked about "sustainability" then. I had customers who needed solutions and I sought out those solutions that provided capital protection and efficiencies while using less water and fewer chemicals.
Our first innovation was in packaging. Back in 2001, a supplier showed us a "Solid" way to transport, store and handle chemicals and eliminate liquids. It made sense to me, so we beta tested the concept and became one of the very first adopters of Solids as a way to eliminate the handling, storage and safety issues with the chemicals our clients had in their plants. Solid Technologies are now offered by every chemical company, even the ones that manufacture liquids as their primary business, and are used in hospitals, data centers, food plants, manufacturing and virtually every market segment that we serve. In addition to providing a safer workplace, using Solids instead of liquids reduces liabilities and affords a more sustainable way of treating water.
Today, we see innovation and new technology around filtration, ion exchange, non-chemical equipment, Web monitoring and other unique technologies. New products and ideas appear almost daily, all in response to the desire to be "green" and "sustainable."
When you choose to work with Earthwise, we guarantee to help you navigate the "green" and "sustainable" landscape with proven technologies, unmatched expertise and realistic, quantifiable results. We show you how to reduce hazardous chemistry, conserve water, increase employee safety and reduce unscheduled downtime due to water-related issues.
We continue to pursue "What's Next?" in our industry with a fierce devotion to striving for better methods, technologies and synergies of ideas to truly help you be more "green"!
Robert S. Miller's Professional Biography
Professional Credentials:
Certified Water Technologist (CWT) Professional Certification (2005)
Graduate of Dearborn Educational Services (D.E.S.) (1983)
Current Memberships:
American Society of Heating, Refrigeration and Air-Conditioning Engineers (ASHRAE)
National Association of Corrosion Engineers (NACE)
Association for Facilities Engineering (AFE)
Association of Water Technologies (AWT)
Association of Hospital Engineers or American Society for Healthcare Engineering (ASHE)
Cooling Technology Institute (CTI)
Chief Engineers Association
National Leadership Council
First Step Foundation, Board of Governance
U.S. Green Building Council
Hospital Engineers Society of Northern Illinois
Society of Plastics Engineers
Healthcare Financial Management Association (HFMA)
Get a Green Solution