Mechanical Construction & Retrofit
Our Services Are Always On Tap — Isn't It Time to Test the Waters?
WHY EARTHWISE ENVIRONMENTAL?
We help mechanical engineers complete their new construction and retrofit jobs by providing a wide range of water management services, including bid and design as well as clean-out refit for retrofits. At Earthwise Environmental, you're not limited to standard services — we customize our offerings to fit your unique project needs.
BENEFITS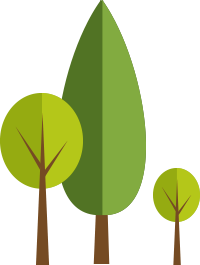 Our tailor-made, proven solutions help you keep costs in check while ensuring optimal performance of the systems you install and manage. Each of our technical engineers has more than 25 years of hands-on experience in boiler and cooling applications. In addition to our experience and technical expertise, we offer a level of customer service that is unparalleled in the industry — from mechanical construction through project handoff. The Earthwise Standard of Care is our 122-point inspection we use at both new location surveys and semi-annually at our own accounts verify that every account is reviewed for safety and efficiency beyond the water in the pipes.
When you work with Earthwise Environmental on mechanical construction and retrofit jobs, you receive:
On-time, accurate and complete submittals
Prompt ordering and coordinated shipments of equipment and chemicals
On-site testing and regular service reports using the most accurate field-testing methods available
Specialized assessments including system efficiency studies and resource optimization
WHAT DO WE DO FOR YOU?
As a full-service water treatment company, Earthwise Environmental offers a comprehensive array of services to help you meet your water needs while achieving your business goals. Our solutions are designed to conserve water, avoid hazardous chemicals and protect health. In fact, we are specialists in designing and implementing programs to treat and control the Legionella pathogen, so you can rest assured that your systems are as safe as possible.
WE'RE IN THE BLUE BOOK
WHAT CONTRACTOR SERVICES DO YOU NEED?
Earthwise Environmental offers:
Building equipment preservation and maintenance
Boilers
Cooling towers
Closed loops
Filtration
Sustainability
LEED (Leadership in Energy & Environmental Design)
Increase cycles of concentration
Water and energy audits
Utility rebates
Sales
Inhibitors
Glycol
Scale Control and Reduction Technology
Water Testing Supplies
Water Testing Meters
Chemical feed equipment
Microprocessor controllers
Carbon Tanks
Deionization Tanks
Water meters
Blowdown valves
Containment tanks
Domestic hot water treatment systems
Chlorine feed systems
Copper-silver ionization systems
Pot feeders
Solid feeders
Bromine feeders
Corrosion coupon racks
Services
Water management program design and implementation — ASHRAE Standard 188-2015 for Legionella
Equipment inspection
EHS training and seminars
HACCP (Hazard Analysis Critical Control Points)